RUBBER TESTING LABORATORY
At the beginning of 2022, APT KON TUM PST CO., LTD successfully finished the first stage of building the rubber testing laboratory that satisfies the requirements of VILAS (ISO/IEC 17025:2005).
An Phu Thinh's rubber testing laboratory is put into use to ensure the quality management of the factory are highest regarding rubber raw materials as well as finished goods, coming with full intention that 100% Natural Rubber Products meet National Standards TCVN 3769: 2016.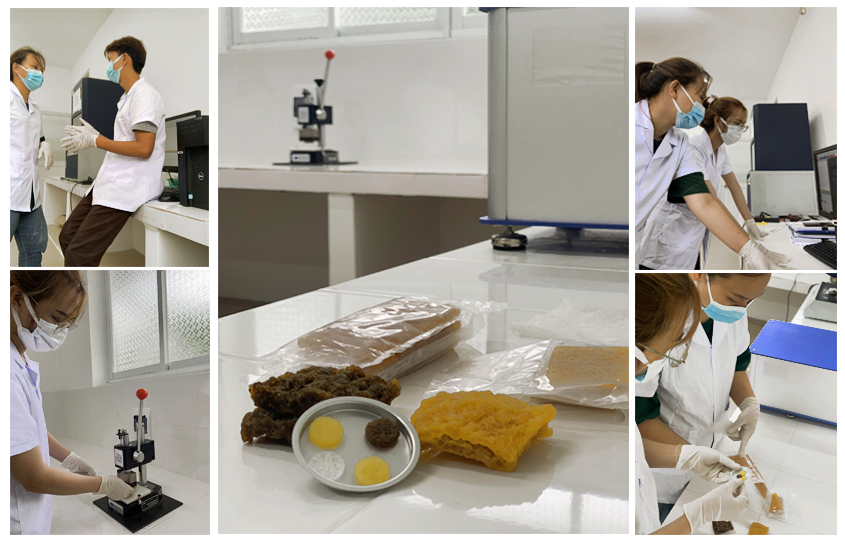 APT's rubber testing laboratory continuously evaluates the quality of rubber raw materials and chemicals from suppliers and partners operating in cooperation with the company. Conducting Internally evaluate the quality management system periodically in order for to perfectly suit customer's needs.
Professional Staff
Members
Staff members constantly review technical standard of natural rubber SVR, renovate quality control system according to high industry standards, train associated departments to follow procedure with actual manufacturing concepts.
The system offers a broad range of services such as exanimating technical components of rubber raw materials, testing Natural Rubber Products according to National Standard TCVN 3769:2016 including initial ductility (Po), plasticity retention index (PRI), Mooney viscosity,…
APT's rubber testing laboratory continually takes samples, fully inspects the physical and chemical specifications as required by TCVN 3769:2016, strengthens the quality management system in the most cost-and-resource-efficient manner, creating room for stabilizing the quality of Natural Rubber Products.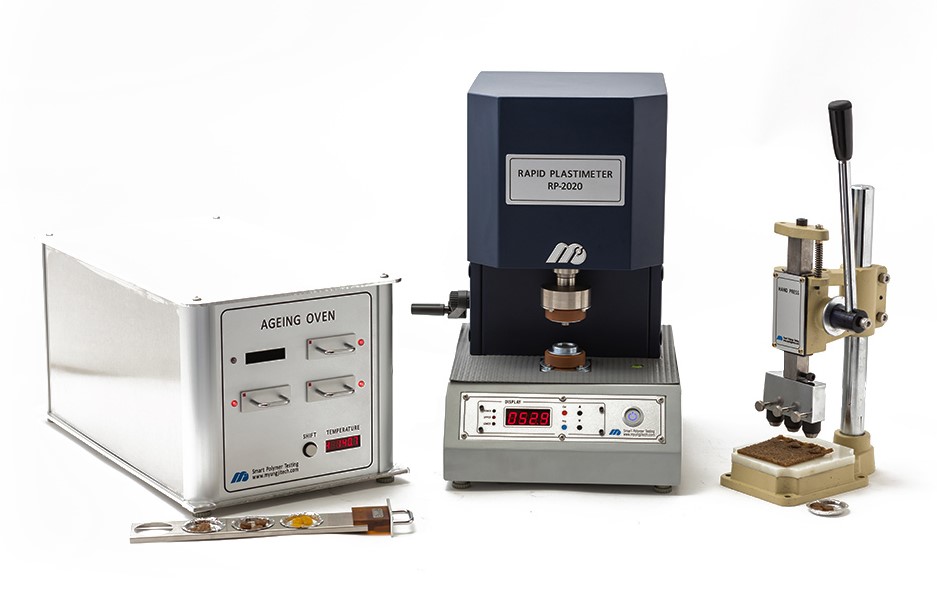 High-precision rubber testing equipment and machinery are imported from Korea and Japan, for example as follows:
1. Rubber Rolling Machine: LT twin shaft mill consists of two rollers made of steel with hard chrome plating, both running coils have variable speed and are set by the end user by a touch screen. Rubber Rolling Machine is manufactured by QUANG TRUNG CO., LTD which is a originating partnership of APT Group established in 1993
2. Aging Oven: Automatic PID temperature controller with accuracy of ± 0.1 ℃
STANDARD: ISO 2930, ASTM D 3194
3. Mooney Viscometer: This is one of the core instruments for measuring viscous flow of polymer and master batch testing
STANDARD: ASTM D1646, KS M ISO 289
4. Rapid Plastimeter: Fully automatic calibration and offset adjustment. The results are stable, accurate to the results of the calibrators.
STANDARD: BS 903: Pt A59 : section A59.1 : 1997, ISO 2007: 2018.
The investment in cutting edge equipment clearly shows the international orientation, focusing on adapting to changing consumer needs and industry trends, Reaching New Customers in Different Markets, especially with EU purchasers
In parallel with the completion of the rubber testing laboratory APT KON TUM PST CO., LTD continues to renovate production line, embed quality practices in routine processes, increase responsiveness for any future demand in Natural Rubber Products and always opportunities to improve market position in the rubber industry in Vietnam in particular and the world in general.