Do You Want To Receive Today's Best Quote for SVR 10?
WHAT IS SVR 10 NATURAL RUBBER?
1. DEFINITION
SVR 10 (TSR 10) is a type of natural rubber produced from secondary latex, so the nature of rubber is hard. But when using this rubber mixed with RSS, CV50 and Latex will produce very good products, especially meeting the basic requirements of tire technology.
The raw material for processing this rubber is secondary latex (latex, cup, latex) they are mixed together in a suitable proportion to create quality products.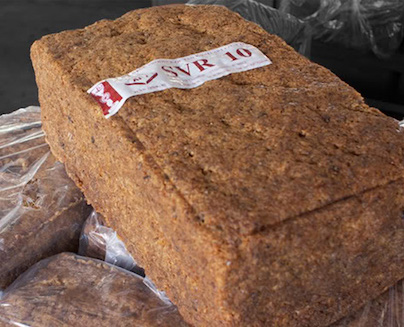 The different nature from the raw materials used to process this type of natural rubber requires a more rigorous quality control than classes derived from latex (SVR L, CV). The production of rubber crumb from rubber latex takes a lot of steps: preliminary washing of materials, chopping, shredding (reducing size), drying …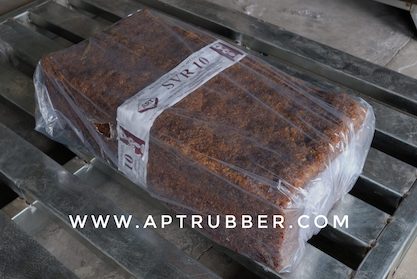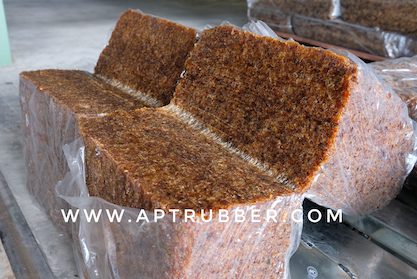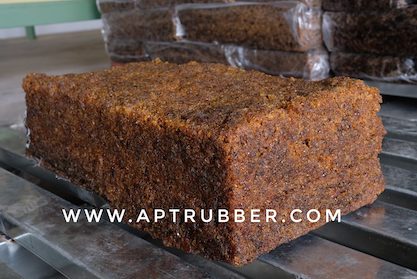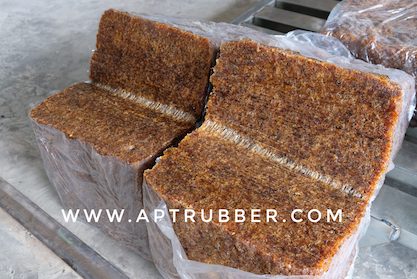 2. APPLICATIONS
SVR 10 (TSR 10) has the nature of hardness. Therefore, in tire technology, rubber is mixed with low-level RSS and CV50 to produce high quality products.
In addition, it is combined with grades from latex to create a GP (general purpose) product that meets the basic requirements of tire technology.
Other applications include: tire repair industry, anti-shock cushioning products, railway rubber.
2 Factories
Located in Binh Phuoc Province and Kontum Province, Vietnam
40,000 MT
SVR3L – 20,000/y
SVR10 – 20,000/y
Quality
All products meet TCVN 3769:2016 standard
Green
Advanced wastewater treatment technology
3. SVR 10 QUALITY SPECIFICATIONS ACCORDING TO TCVN 3769:2016
Dirt content (max% wt), retained on 45 micron sieve: 0,08
Ash content (max % wt): 0,50: 0,60
Nitrogen content (max % wt): 0,60
Volatile matter (max % wt): 0,80
Initial plasticity ( Po ) (min):30
Plasticity retention index (PRI) (min): 50
4. PRODUCTION PROCESS OF APT RUBBER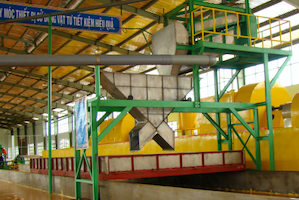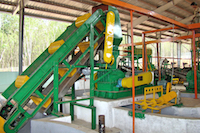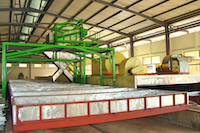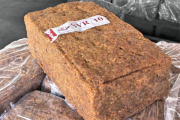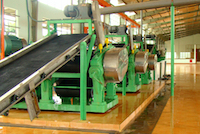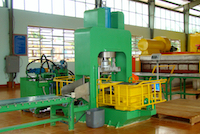 Our SVR 10 natural rubber processing production line is supplied and maintained periodically by Quang Trung Mechanical Co., Ltd., a reputable company in the mechanical industry, manufacturing production lines and water treatment systems. waste in Vietnam rubber industry.
More information about Quang Trung Mechanical Co., Ltd: Click here
APT'S NATURAL RUBBER PORTFOLIO
FAQs
Wooden Pallets, Loose bales, Shrinkwrap Pallets
L/C, DP, DA, TT, TT Prepayment
APT warehouse, FOB, CIF, CFR
Min 2 cont 20"/order in 1 shipment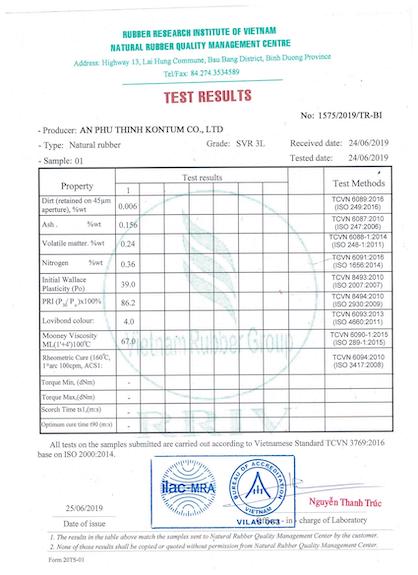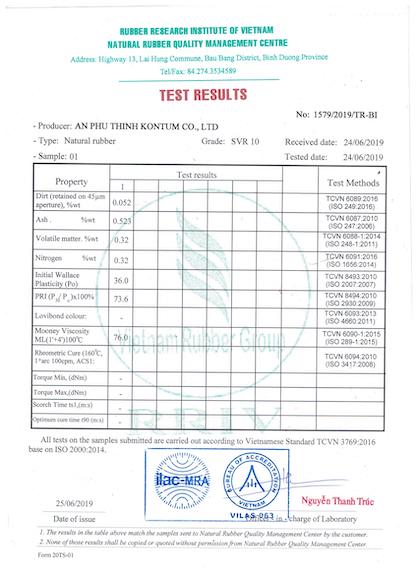 Today's quotation?
Contact our sales expert now!
Mobile/Wechat/WhatsApp
Zalo/Viber/Skype
(+84) 964 225 817
PORTFOLIO
PARTNER'S TESTIMONIALS
 This online form is a method of initial contact between your company and APT Vietnam Co., Ltd. Fill in the form with your requirements and we will contact you within 24 hours.
Please note that orders can't be placed directly over the Internet. Your inquiry will be followed up via email or telephone. In order to offer the best products and service, we need to understand your company's unique goods needs and requirements.
Personal contact is essential in achieving this.